Anim8or Community
August 17, 2018, 09:27:54 pm
Welcome, Guest
News:
An update to Anim8or, v1.00b, is available with a few bug fixes. Get your copy HERE. See the "ReadMe" file for details.
Show Posts
This section allows you to view all posts made by this member. Note that you can only see posts made in areas you currently have access to.
Messages - njmstudios
Pages: [1]
1
« on: March 23, 2008, 12:14:03 am »
2
« on: March 10, 2008, 12:45:16 pm »
After losing that really nice tree and landscape, lol. I decided to go in an entirely new direction with the cartoon that those were intended for. So far I got the head and some facial movement

youtube.com/watch?v=7UrvmPl2008[/youtube]]lip sync test
3
« on: February 29, 2008, 07:34:44 am »
I really do like what I've been able to accomplish so far. Sadly, my computer crashed and somehow that file got corrupted because it won't open now.
So I'm going to have to start over in that area. And yeah, I was keeping the geometry simple for film purposes. But it was definitely better than anything I'd done before.
4
« on: February 28, 2008, 05:11:42 am »
Here I have tweaked it and added simple grass. Plus I uploaded a video to my youtube channel. It was something I made last year for a film festival.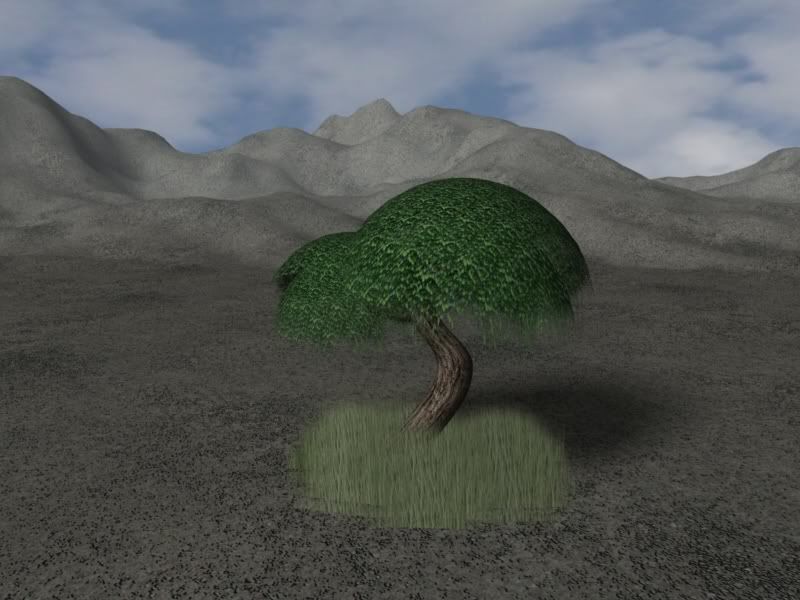 5
« on: February 28, 2008, 02:42:17 am »
6
« on: February 28, 2008, 01:02:16 am »
lol i knew that. you should have seen that ground texture before i scaled it. just didn't scale it enough

btw your image looks pretty cool.
7
« on: February 27, 2008, 01:38:01 pm »
we seem to have a broken link, unless it's just my browser being weird?

*edit* never mind, i reloaded the page and it worked now. it was obviously just my computer being weird. very cool pic! looking forward to the finished video - if you've got a youtube account (with or without other videos), could you post it on "The Great YouTube Directory Thread"?

- colclough

Yeah i have an account. Don't have anything uploaded... but eventually.
nice
though the bumpmap is a bit large so it makes the ground look like mud but since it's gonna be a toon you probably have reasons for that

Actually I threw that texture on at the last minute. Originally I had a grass one but it obscured the detail in the leaves. In fact I think I'm going to go with a lighter rock texture for the final film.
8
« on: February 27, 2008, 06:02:49 am »
Hi everyone. I've been using anim8or for awhile, but haven't used the forum until now. Just wanted to show something I'm working on. Planning on using it in a toon about a cave man.

Pages: [1]