Anim8or Community
March 29, 2023, 03:03:55 am
Welcome, Guest
News:
Ian Ross has just released a book on Anim8or. It's perect for a beginner and a good reference for experienced users. It contains detailed chapters on every aspect, with many examples. Get your own copy here: "Anim8or Tutorial Book"
Show Posts
This section allows you to view all posts made by this member. Note that you can only see posts made in areas you currently have access to.
Messages - ahatch
16
« on: October 16, 2008, 12:16:10 am »
Here is the skeletal structure for the Troll Killian

17
« on: October 14, 2008, 01:33:29 am »
This is just an update I released a second version of my MOD sometime back containing even more models. Here is a sample of just a couple of the new models.
18
« on: July 03, 2008, 12:35:33 am »
You are correct the models will look better with more practice I am still not great at
some areas but it's fun to learn and at the same time have something to try you stuff in.
19
« on: June 22, 2008, 05:40:41 pm »
I had to change the format to gif so the quality looks pretty bad but you get the picture
20
« on: June 22, 2008, 12:32:22 am »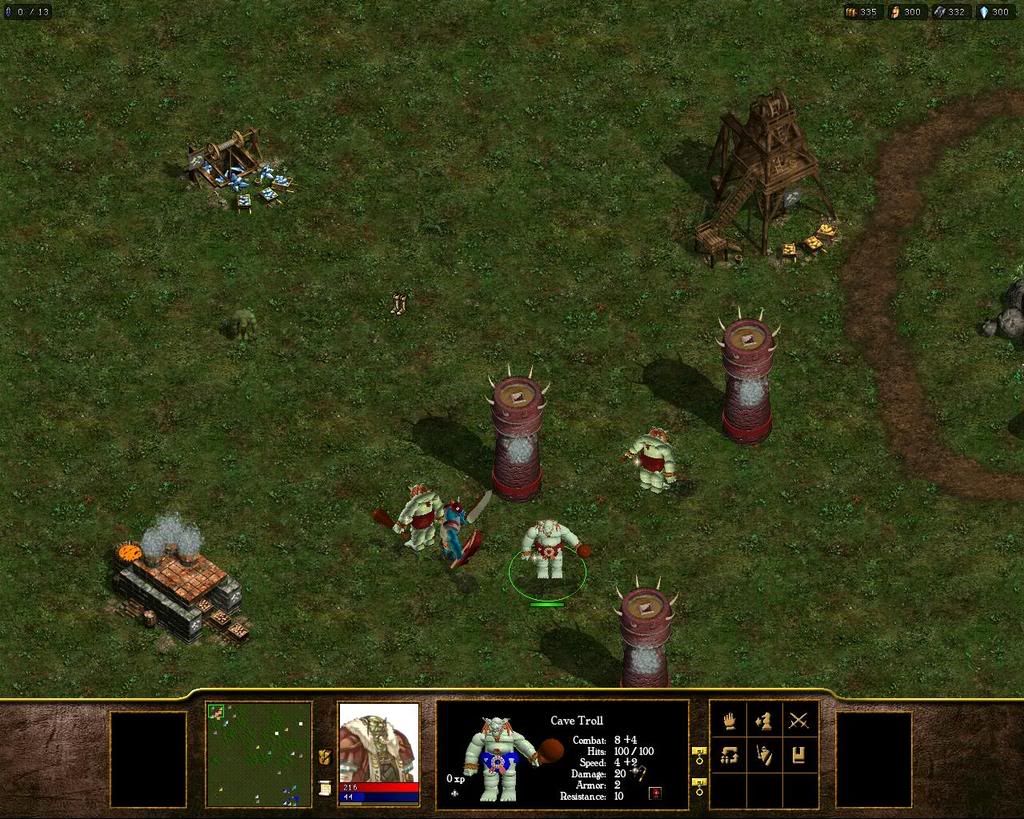 Here's a screenshot of the Troll
21
« on: June 21, 2008, 01:49:53 pm »
Here is the Titan Dugog the 2 headed Ogre
A early game troop the Cave Troll
The spellcasting Ogre
22
« on: June 19, 2008, 09:08:07 am »
Hello Folks
I am a Modder working on a MOD for Warlords Battlecry 3 a Real time Stragedy game by the makers of the popular turn based classic Warlords. I just completed a MOD and released it to the public and it features 4 models and animations I did using the Anim8tor software. Go to to see screenshots.
http://www.freewebs.com/warlordsfoever/mymodproject.htm
They are shrunk pretty small so they don't need a huge amount of detail. I had to do 7 sequences from 8 different directions twice once with shadows once without. Any good tips appreciated as I'm just learning.
23
« on: January 22, 2008, 10:23:20 pm »
Thank you I will give it a whirl
24
« on: January 22, 2008, 01:24:51 am »
I figured it out

sort of -I make a sequence then load it scene with 8 cameras all away around at the same distance pointing at the figure. I want Ortho view though so all the way around.
25
« on: January 21, 2008, 11:13:09 pm »
I'm trying to do a sequence and want to know how to make the sequence available from 8 sides. In a circle equally around the model to make an animation.