46
« on: June 02, 2009, 02:40:32 pm »
I was working on a little animated character and trying to use the 2-sided color feature, so that the front of a panel would be red, while the back would be black... the hopeful effect of having a character animated with a red body, but black inside (mouth). The work screen looks fine: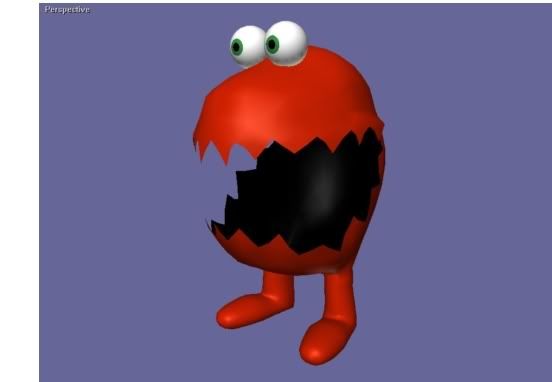 But the final rendering comes out red on both sides.
...and, the video render:
&feature=channel_page
Is there a way around this, or am I going to have to create an extra black layer inside the character to emulate the black mouth effect?